Hi all!
I am now back to work three days a week, which I'm actually grateful for but we're keeping it really hush hush because once word gets out some people will think it's open season in the office again. The other day someone on our gardening team came in to do some weeding, saw my car in the car park and tried to get in the building! This person should know better than anyone else about keeping away because she's a nurse! At any rate, the Church of England has made a designated person policy where only that person can enter the building. Obviously our vicar is the named person, so it's another reason why we have to be quiet. Our paths don't cross, we both disinfect before we leave the building, she uses the other desk in the office and never touches mine, so I think we'll be relatively safe.
In terms of the weight loss, over the previous 2 1/2 weeks I have gotten really tough on myself. I've dusted off my Fitbit (or Fitbit*h as I call it when I'm sick of the prompts to move) and set my goal for 10K steps a day which I seem to be going to about 12K most days. I've increased the length of walk for the dog in the mornings, I am doing laps around my yard or in the church hall and most importantly I'm logging ever bit of food that crosses my lips. It has made me so much more aware of the mindless snacking that I was doing and has curtailed it considerably. On top of that I'm starting to do some weight training with resistance bands and doing 'cheater' push-ups and squats. It must be working though, because the first week I lost 3lbs and last week I lost 2lbs. My weigh day is Wednesday, but I weighed this morning and it looks as though I am probably on track for anther 3lb loss. I will say, though, that by the weekend I feel so knackered and worn out from it all and although I try to get in the 10K steps on Saturdays, Sundays are definitely my lazy day. Thankfully my husband takes the dog out for his walks on the weekend, so I at least get to have a lay in.
In other news, tonight I had another NSV! I was able to get up out of the bathtub without having to roll over onto my knees to get up!
Also below find some pics of my progress over the year(s). Sorry they're kind of craptastic in quality.
This was me in July of '99. I think I was about 350 here. Maybe not quite that much.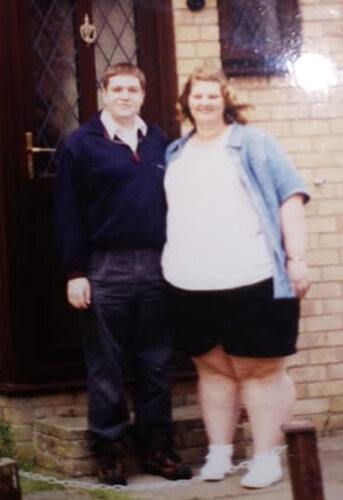 Wedding day October '99. Probably a smidge over 350. When I went to find a wedding dress, I couldn't actually try anything on as they didn't have anything big enough in stock and they went up to a US 28. We had to take my measurements and go through the books to find something that would fit. The dress I chose was VERY tight even then. Now it'd drown me.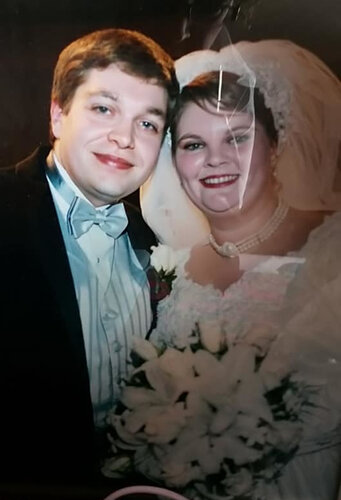 Me at my heaviest, 403lbs and a month before my first appointment at L&D.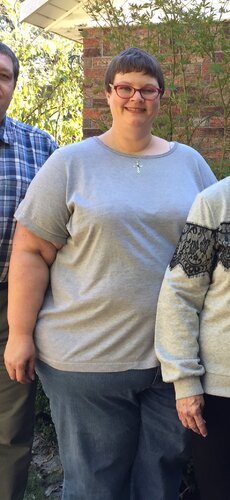 A few months after the milk diet. I was about 40lbs down from my heaviest.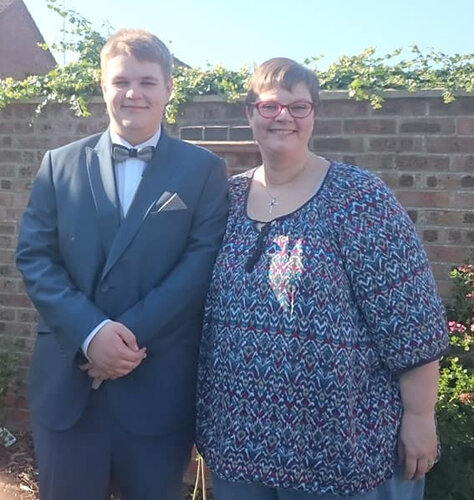 About six months post op.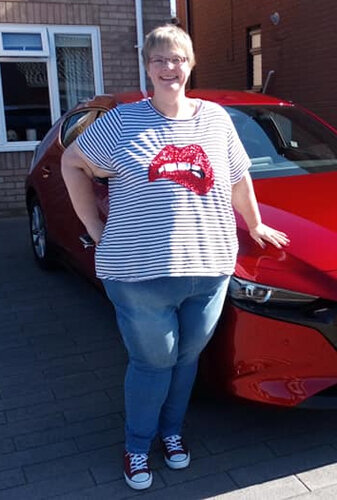 Current: 249lbs/17.7lbs